As a member of the TCNJ community you have the right to file an official complaint through the College process, through the criminal process, or through both. If you wish to file a report or learn more about how each of these resolution processes work, please click the following buttons:
Why might I want to make a report?
---
You may consider reporting for a variety of reasons, but some examples may include:
The incident has had a negative impact on your academics and/or employment.
You have concerns about your overall safety and/or the safety of the campus community.
You need someone to confide in or want to seek assistance and support, but you are not seeking action, nor do you want to name the Respondent (the person who has caused you harm).
You wish to hold the Respondent accountable either through a College resolution process or a criminal process (or maybe even both)
You want a No Contact Directive and/or other Interim Measures to be put in place between yourself and the Respondent.
You would like to be provided with resources.
What if I share my story?
---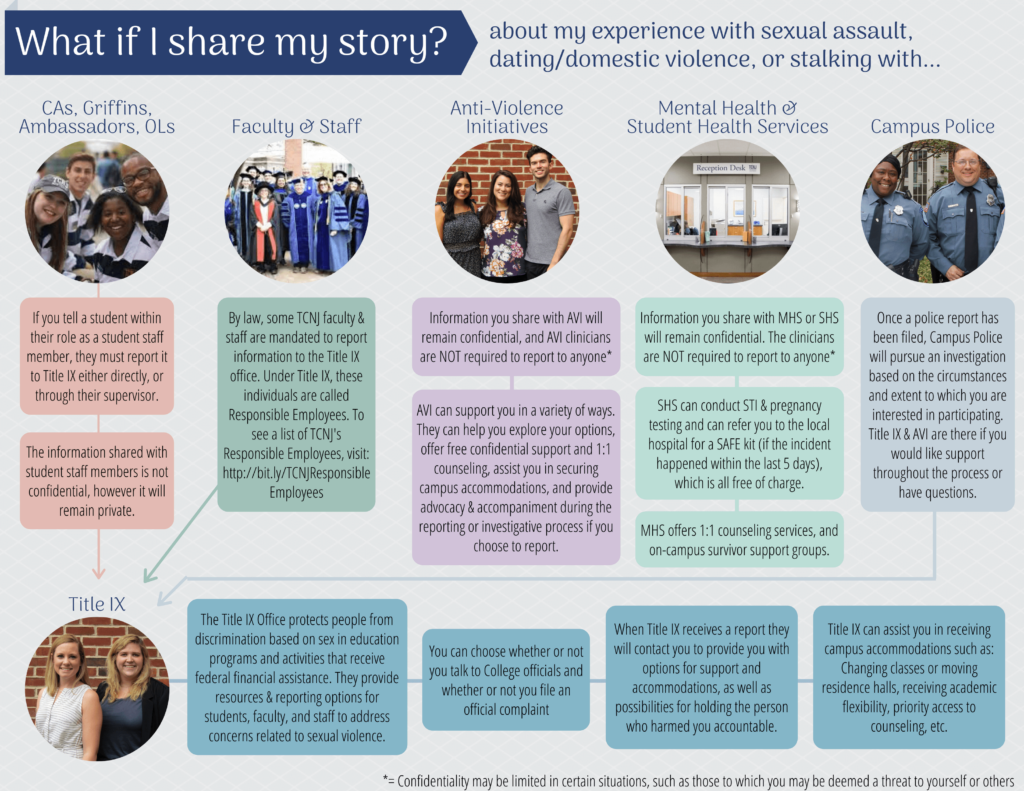 What happens after a report is made to the Office of Title IX & Sexual Misconduct?
---
What if I do

not

want to talk to anyone at the College about this?
---
If you feel more comfortable discussing your experiences and options with someone unrelated to TCNJ, please visit our Resources Page which has information for both off-campus and online resources you may find beneficial.
---